The 10 essential things to do in Djerba, Tunisia
Visit Djerba: what are the best things to do and see on this sunny Tunisian island?
A little paradise just a few hours from your home? We left towards Djerba, in the south-east of Tunisia. With an area of ​​514 km2, it is the largest island on the coasts of North Africa. It is located in the Gulf of Gabes, and has more than 160,000 inhabitants.
On this flat island, completely devoid of relief and bordered by 130 km of coastline, everything comes together for a lazy vacation as you imagine your vacation on an island: fine white sand, transparent water and sun all year round. But that's not all, visiting Djerba is also discovering an authentic culture and craftsmanship, as well as many historical vestiges.
Wondering what to do in Djerba? It's this way :
1. Houmt-Souk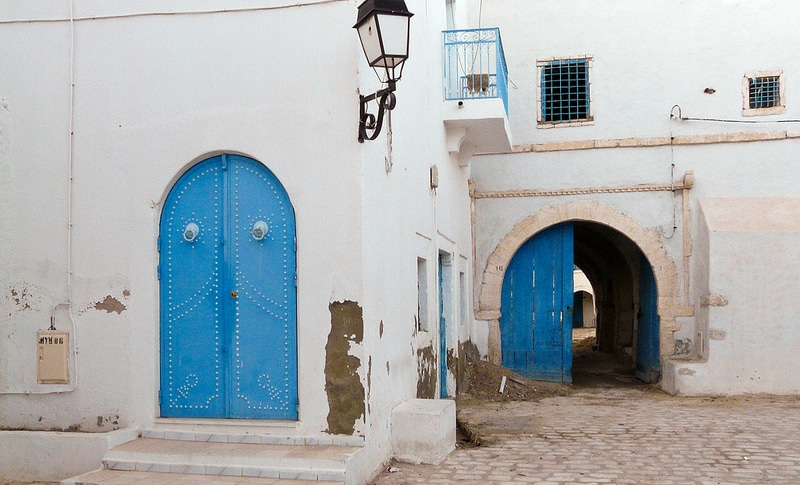 Houmt-Souk is the main city of the island, which has more than 20,000 inhabitants. You will fall under the spell of this charming city, with its particular architecture, mixing the whitewashed facades with ultra colorful and flowery shops.
Lively and brimming with life, this small town will make you discover its pretty alleys as well as its souks, true must-sees of the island, if you wonder what to do in Djerba! Spices, vegetables, fish at the auction, but also local handicrafts or clothing, whether for lunch or to bring back memories, you will find your happiness!
2. The synagogue of Ghriba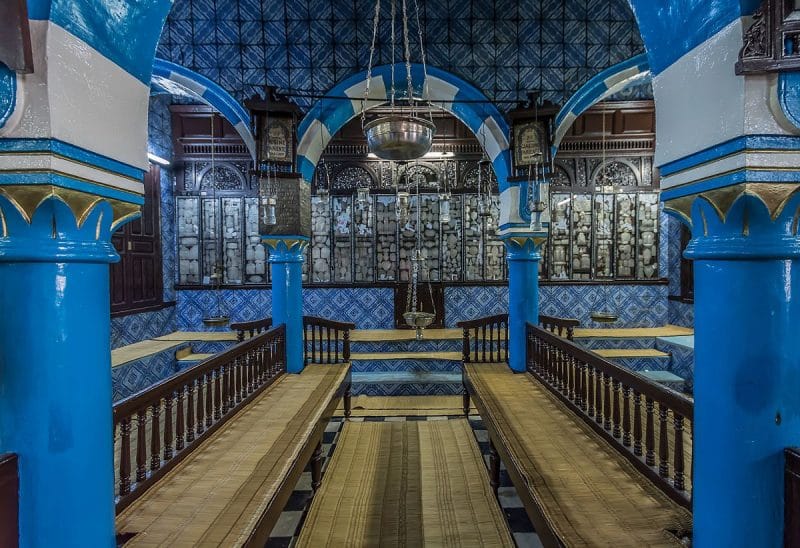 Wondering what to do in Djerba? Head to the center of the island, in Erriadh, where you will discover the most important synagogue in the country: the Ghriba.
As beautiful as it is symbolic, this synagogue holds some of the oldest texts from the Torah, and welcomes the Jews from Djerba, one of the last Jewish communities in the Arab world. You will be captivated by its architecture, its white walls, and its superb decoration made of earthenware mosaic and stained glass. Unmissable in Djerba!
3. Midoun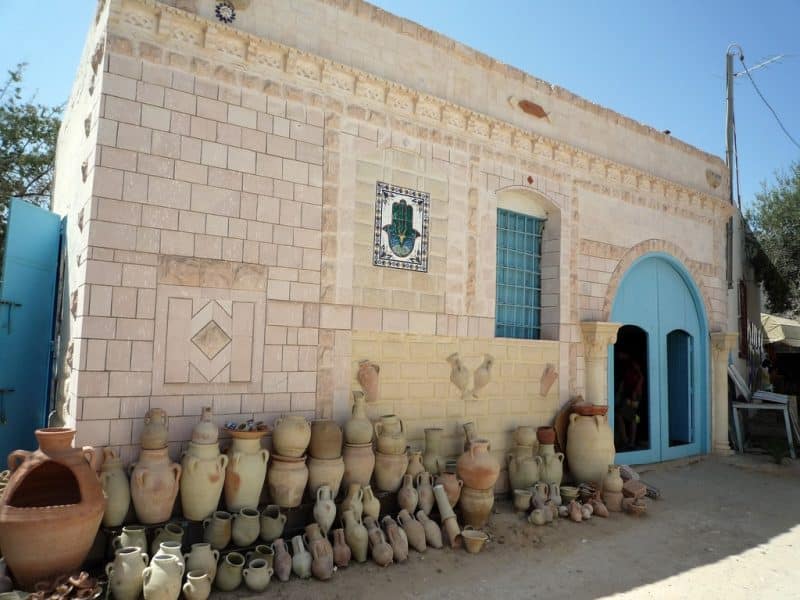 If you are going to visit Djerba, be sure to go to Midoun, the 2nd city of Djerba, located to the east of the island. This small town with colorful streets, filled with souvenir shops, is worth the detour. Stroll in the middle of its alleys, admire its pottery, discover its market with 1000 flavors, colors and smells! Hiking enthusiasts will be ideally situated to discover some pretty trails in the surrounding area.
4. Djerbahood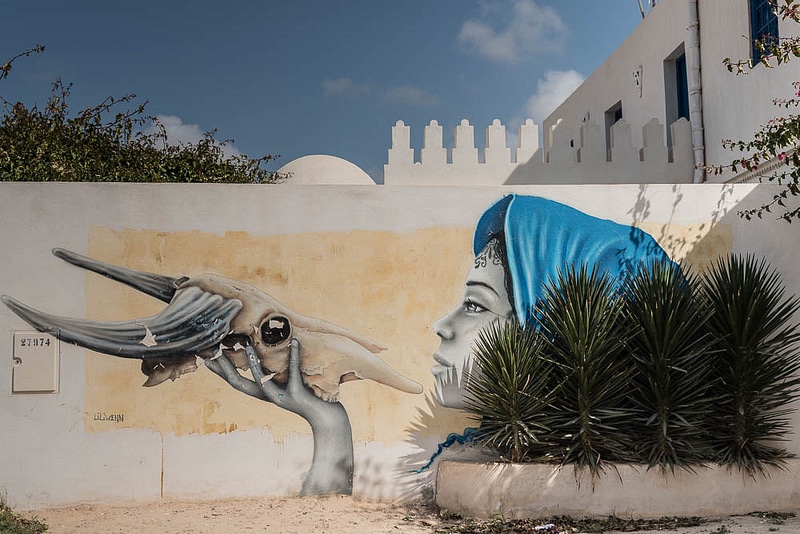 Visiting Djerba also means discovering an incredible and atypical place: Djerbahood. It is in the village of Erriadh that you will discover this real place of expression for artists from around the world.
Here, the walls are entirely lined with street art works! To put it simply, it is an open-air museum that is offered to you where you will not expect it. Since June 2014, you can admire more than 250 works, perfectly integrated into the decor. Do not miss it under any pretext!
5. The museums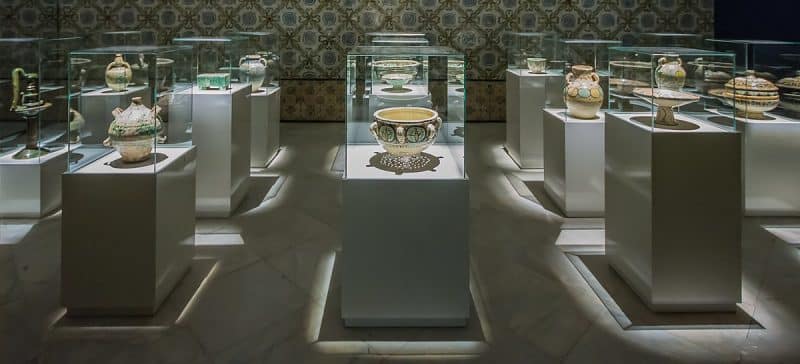 If you are looking for what to do in Djerba, know that the island has museums as beautiful as they are exciting. The Lalla Hadria Museum, for example, will allow you to admire an incredible collection of Islamic art, displayed in 15 galleries. Ceramics, carpets, jewelry… guaranteed color festival!
The De Guellela museum will allow you to discover the traditions and customs of Djerba: weaving, fishing, oil, pottery, traditional clothes … You will come out satisfied. Do not miss the collections dedicated to art and popular traditions of the Sidi Zitouni museum, housed in an old sanctuary dating from the 18th century.
6. Flamingo Island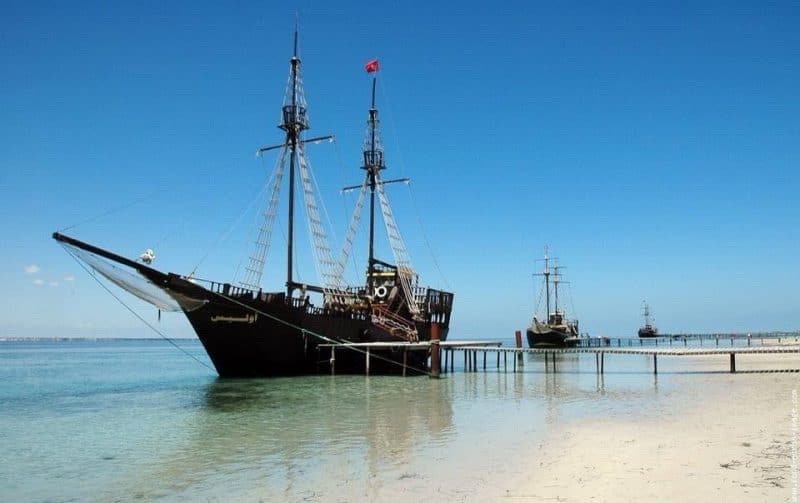 What to do in Djerba? Embark on a pirate ship to discover the flamingo island! This excursion will make you spend a pleasant moment in a postcard setting. You will go to the Houmt Souk navy to board a real pirate ship, which will take you to a small island filled with pink Flemish wading in crystal clear water. Of course, a small bath will be possible!
7. The Djerba Explore Park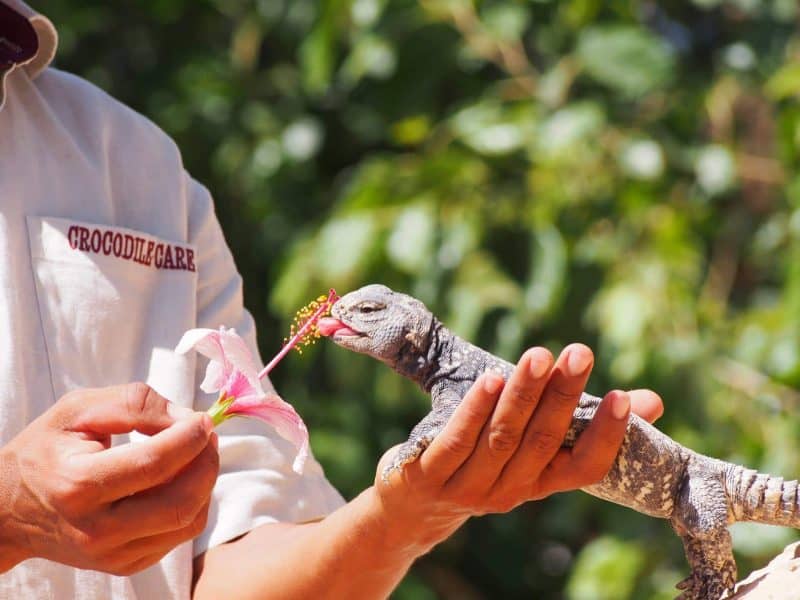 The Djerba Explore park is in fact a village and a leisure and amusement park dedicated to the heritage and culture of the island. Cut into 5 parts, you will find there: a small typical village, with shops, cafes and restaurants, the Lalla Hadria museum which we told you about above, a part called "Djerba Heritage" to discover the culture and traditions of the country, and finally the crocodile farm, one of the largest on the continent, housing more than 400 crocodiles, in a typical universe.
8. The fish auction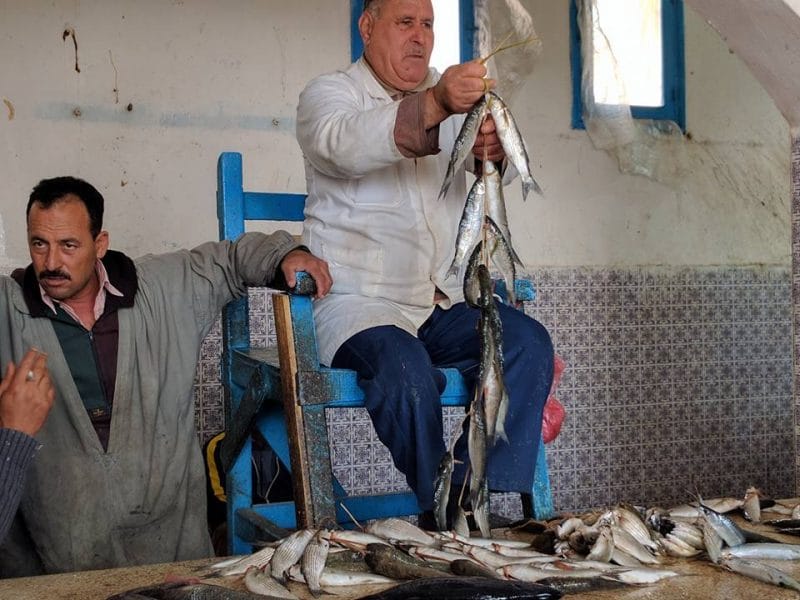 Dive into the heart of the local attraction by going to the fish auction in Houmt-Souk! Whether you want to buy fish and ask a restaurant owner to grill it (yes yes it is possible) or you simply prefer to observe the 2 lively snowmen perched on a platform, sell the fish at auction … A unique and authentic moment not to miss under any circumstances if you are looking for what to do in Djerba.
9. Hammam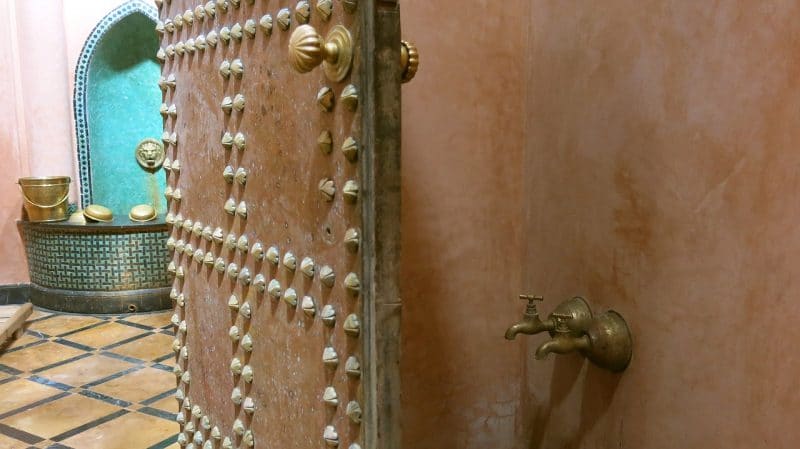 Visiting Djerba, also immersed yourself in Tunisian culture … You cannot leave Djerba without having gone through a traditional hammam. This experience will be a feast for your body but also a beautiful moment of life shared with the locals.
Besides, we advise you to choose one outside the hotels (cheaper and more typical). Know that men and women are separated. Little more for the Sidi-Brahim hammam, one of the oldest hammams in Houmt Souk.
10. The beaches of Djerba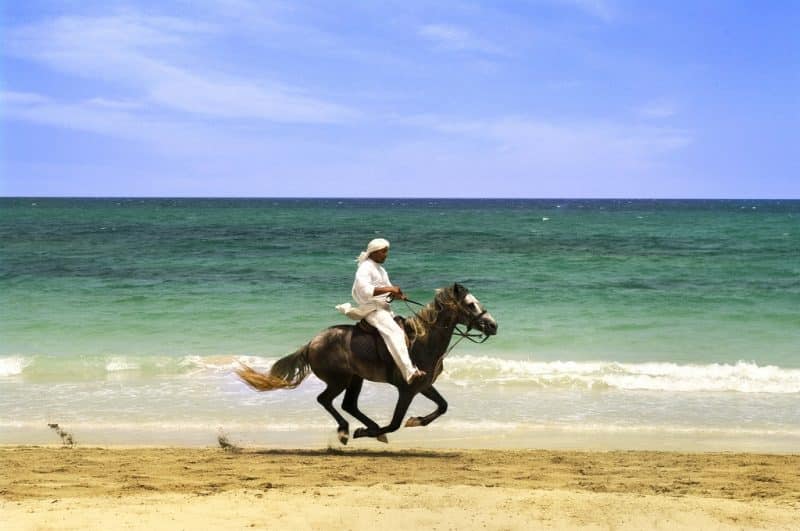 What to do in Djerba on vacation? Go to the beach of course! And you will not be disappointed … Djerba is nicknamed the island of golden sands, that is to say! Fine sand, turquoise water, beaches several kilometers long… The island is full of beaches and small coves, more or less frequented.
The beach of Sidi Mahrez, located on the north coast and the main beach of Djerba, and it seems, the most beautiful… Go get your own idea! A few kilometers from Midoun, you will find the pretty Seguia beach, and the beach of the Taguermess lighthouse is also not to be missed. Sidi Yati, Sidi J'mour, El Hachen… You will be spoiled for choice for your moments of idleness!