9 essential things to do in Jamaica
Visiting Jamaica? What are the best things to do on this beautiful Caribbean island?
Located in the heart of the Caribbean, Jamaica is undoubtedly one of the most beautiful islands in the region. A former English colony, it is home to fabulous settings, perfect white sand beaches, and cities with a lively atmosphere. 
Very mountainous, Jamaica offers many diverse activities to travelers. Whether you love wild nature and intense trekking or you come for idleness and heavenly beaches, visiting Jamaica will fill you with happiness!
So if you are wondering what to do in Jamaica during your stay, here is the answer with these 9 essential things to experience or visit in Jamaica:
1. Discover the magnificent waterfalls of the island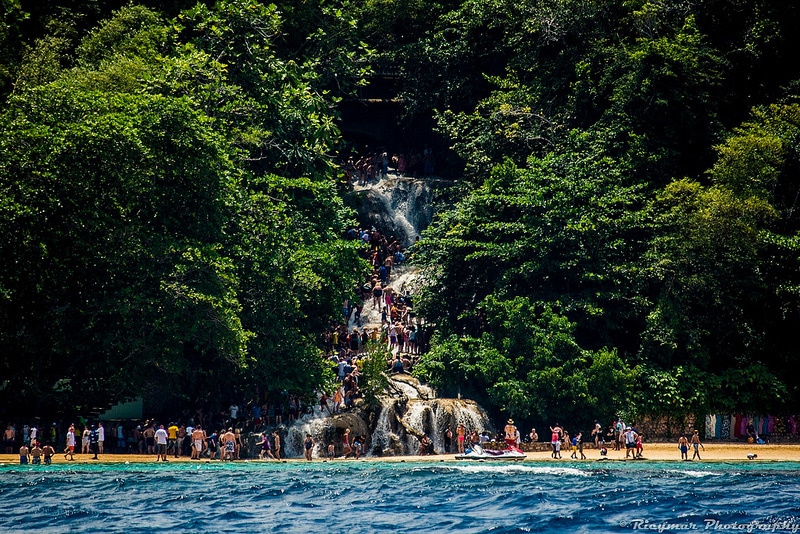 Thanks to its mountainous relief, Jamaica is home to many magnificent waterfalls. Impossible to visit Jamaica without discovering the most beautiful ones. The Dunn Falls is the most popular of them. They are located near the Caribbean Sea, a few minutes from Ocho Rios town and can be visited on a guided tour of around 3 hours. 
You can also discover the Mayfield waterfalls and its 21 small waterfalls, the Reach waterfalls east of the Blue Mountains or even dive into the blue lagoon of the famous "Blue Hole".
Adventurers at heart, perhaps you will dear doing an unforgettable experience of a zipline course above the rainforest? Wildlife lovers will enjoy a unique moment by swimming among the dolphins.
You might also like: 8 BEST CARIBBEAN ISLANDS FOR AN IDEAL VACATION
2. Experience local life and gastronomy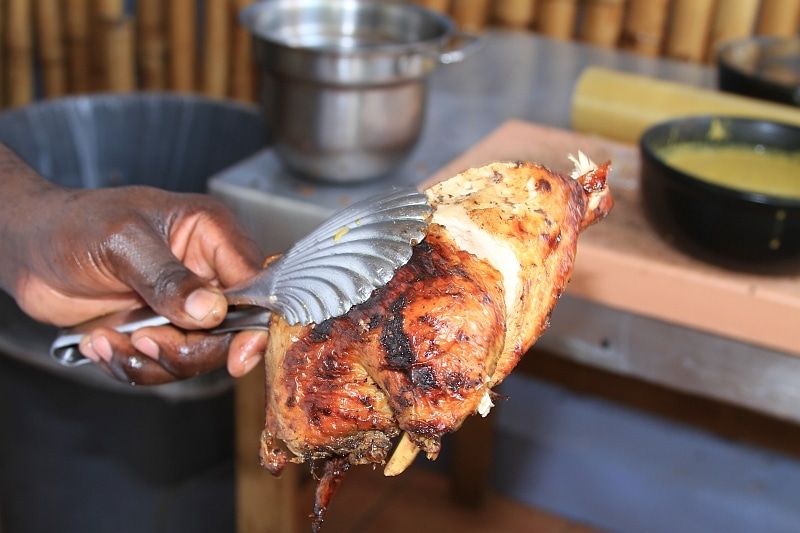 Jamaica is also known for its gastronomy, as well as its bubbling local life. Nothing better than to visit the capital Kingston or Mandeville, a small city nestled inland. During a guided tour of the city or simply by strolling, you can experience Jamaica during the evenings and discover some famous little restaurants.
If you like spices, you will be delighted! Don't hesitate to try the most popular dish in Jamaica: jerk chicken, marinated chicken with spices and chili peppers!
For an immersive experience, opt for a Food Tour at the Prospect Plantation estate. On the program, the discovery of the Jamaican culinary culture through tastings but also and above all cooking workshops in which you will learn all the secrets of the best local recipes.
3. Visit the Bob Marley Museum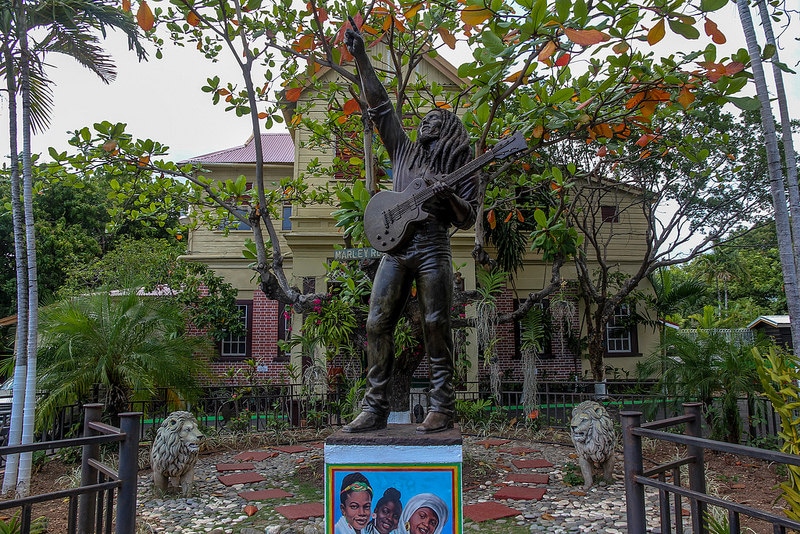 During your visit to Kingston, you absolutely must go to the Bob Marley Museum, a must-see in Jamaica! It is located at 56 Hope Road in Kingston. This is where the famous singer lived and it is also where he survived an assassination attempt in 1976.
4. Dive into the most beautiful spots on the island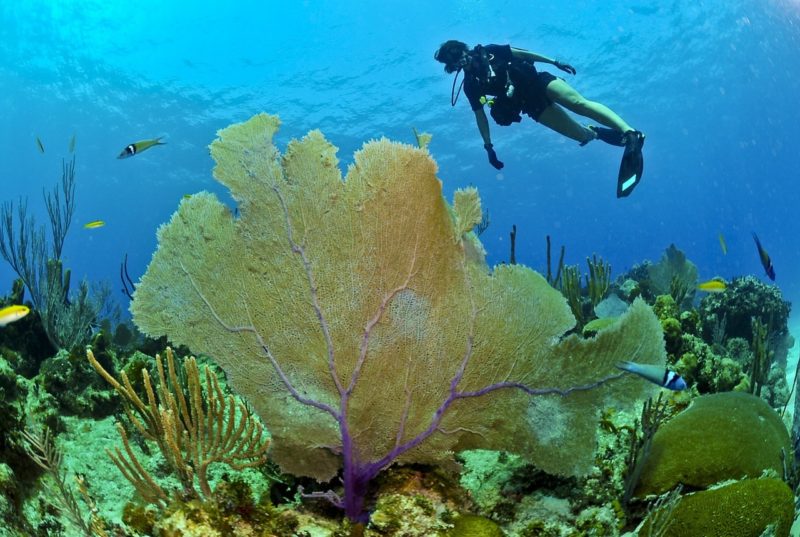 What to do in Jamaica? A diving session of course! The island has many well-preserved areas where you can observe beautiful and colorful fish. The most well-known and appreciated are in Montego Bay, Negril, Port Royal, Runaway Bay or Ocho Rios. You will be able to discover magnificent corals, vestiges from the colonial era, barracudas, sea urchins and other amazing fish!
5. Practice water sports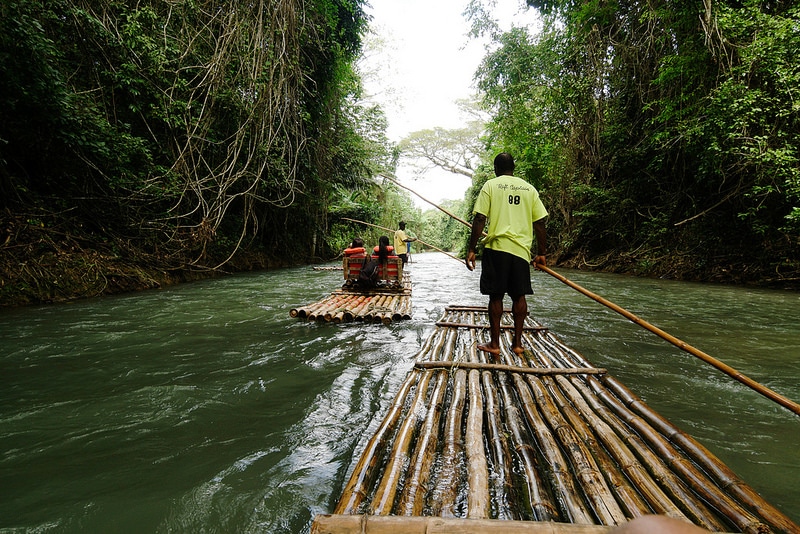 Also, take advantage of your stay to experience marine sports activities! Sailing, for example, is a great way to explore the island in a different way. But you can also try paddle and even rafting on a bamboo raft! For people who don't like sport, you can also visit Jamaica from a new angle with a small catamaran cruise around the most beautiful bays of the island.
You might also like: The Cheapest Caribbean Islands to Find Your Paradise
6. Climb to the top of the Blue Mountains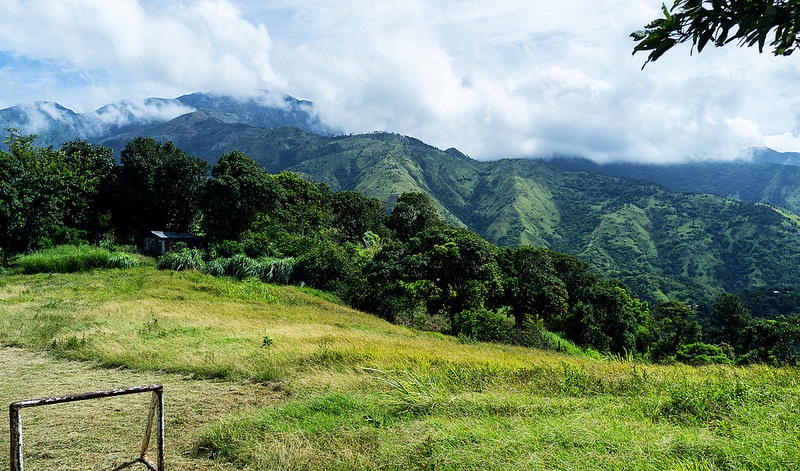 The Blue Mountain National Park is located east of the island, between Kingston and Port Antonio. Listed as a UNESCO World Heritage Site since 2015, it has wonderful flora and fauna, to be observed during a hike to the summit of the Blue Mountains. Up there, you will have a magnificent view of the island of Jamaica, the Caribbean Sea and the surrounding tropical forests!
7. Take a tour of the most beautiful beaches in Jamaica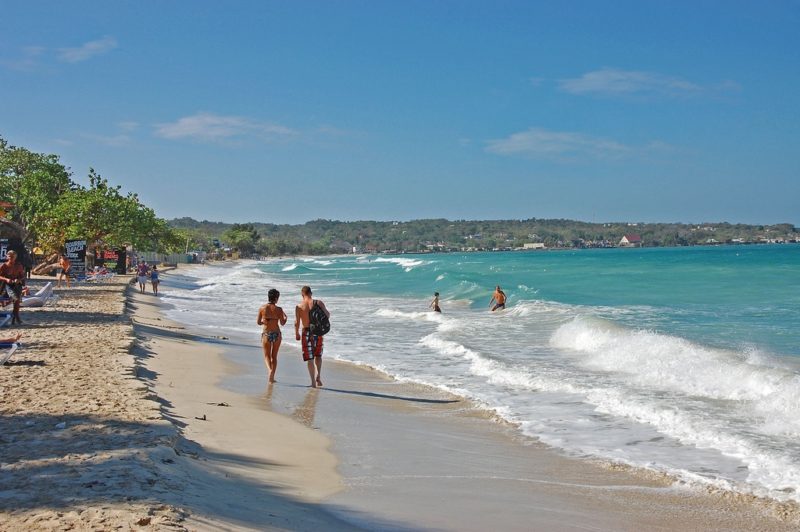 Impossible to ignore the idleness and the beautiful beaches of Jamaica. If you are wondering what to do in Jamaica, then do not hesitate to tour the most beautiful beaches of this little paradise.
In Negril, you can for example relax and bathe at the very famous Seven Mile Beach, bordered by many Jamaican bars and restaurants – a good opportunity to get to know the locals and enjoy the local cuisine! Treasure Bay Beach is also a good place to discover and enjoy. Located away from the excitement of the island, there is a feeling of calmness – a pleasant beach to visit in Jamaica to completely relax. 
Dolphin Cove Natural Park is well appreciated for the beauty of its lagoon which hosts dolphins: entrance to the park allows you to enjoy the beauty of the landscape while enjoying a moment with the mammals.
8. Visit the Ahhh… Ras Natango Gallery and Garden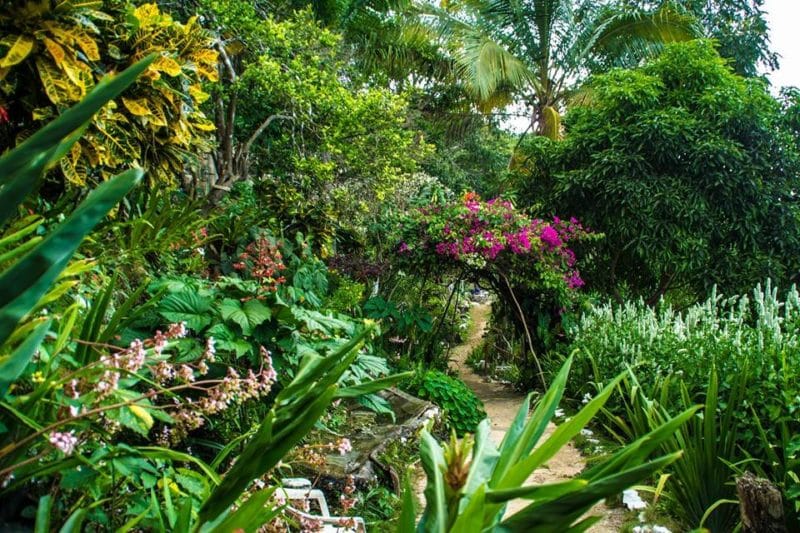 To discover Jamaican art and culture, nothing better than to visit the Ahhh … Ras Natango Gallery and Garden. This space promotes ecotourism and encourages local artists. You can stroll through a beautiful garden, then walk through a local art gallery. If you are interested in culture and you are tired of the beach, we recommend that you visit this charming place in Jamaica!
9. To also see or to do in Jamaica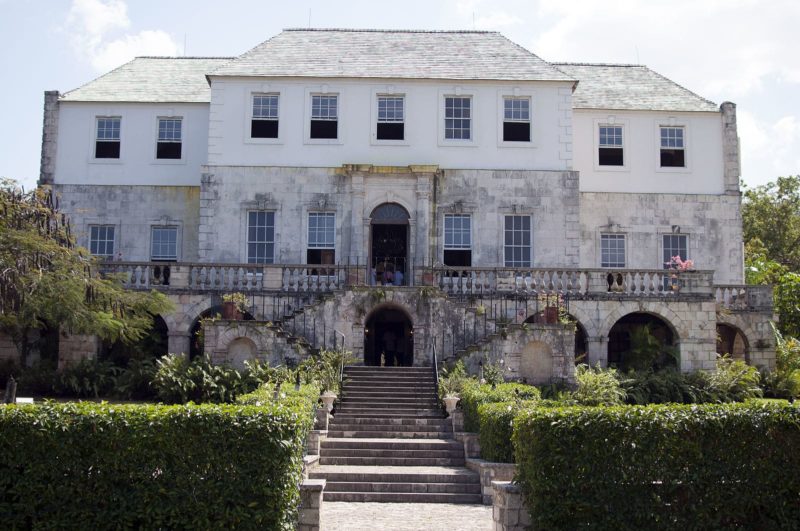 If you're still wondering what to do in Jamaica, here are more attractions to visit and activities to enjoy on this beautiful island:
Visit the Rose Hall, a Georgian mansion in Montego Bay, known for its legend of the white witch.
Explore the caves of Green Grotto, a natural wonder to visit in Jamaica.
Go on an exceptional trek in the Cockpit Country, a geological curiosity of central Jamaica and which served as the backdrop for one of the few victorious slave revolts! Because it is not very accessible, it has exceptional and fabulous flora and fauna. To visit absolutely in Jamaica!
Rafting on the Rio Grande, a river in the center of the island.
Discover Fort Charles, at Port Royal, which dates from 1660.
Visit the Royal Botanical Gardens in Kingston.
Party in Kingston with the locals: nothing better than the capital of Jamaica to have fun and meet Jamaicans!
Explore a Jamaican church, to discover the fervor and the beautiful local atmosphere.
What do you think of this list? Let us know if you would like to visit Jamaica.